Posted by PottyMD, LLC on Nov 9th 2018
You've loved using Potty Monkey and his flushing-sounds toilet to engage and motivate your child into potty training. Sometimes, though, your little one is so busy that they forget to stop and go potty during the day. Potty Monkey Watch is the solution!
Potty Monkey Watch is a fun and easy way to remind your little one to use the potty!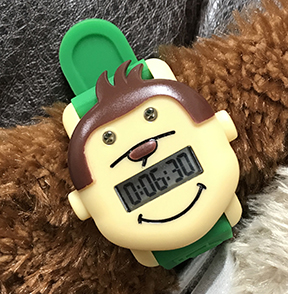 Let's be honest, they never listen to mom and dad when it is time to go. This fun and interactive wrist alarm will capture your child's attention and imagination, and engage your little one in the potty training process. A cute monkey face, flashing green eyes, and an audible "It's time to go potty. Let's go potty!" (plus a brief tune) teach your child to learn to pay attention to their bladder. The countdown alarm can be set to intervals from 10 to 120 minutes to remind them to go potty.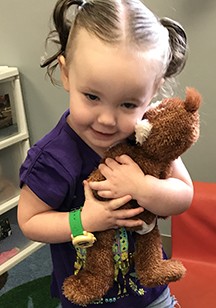 The potty watch is your best choice when you're on the go with your child – the alarm will remind Mom and Dad, too, that it's time to go potty, helping you keep to your training routine. You'll find a couple of Potty Monkey videos on YouTube to watch with your child, and placing stickers on a rewards chart to mark their success makes the potty training process more fun for you and your child.
Potty training just got easier with the Potty Monkey Watch!
---
On/Off function saves battery life! Watch comes powered off; push and hold both buttons (ears) to power on.
Child-proof settings; countdown timer cannot be changed by child pressing buttons.
YouTube videos for your little one to watch and learn with Potty Monkey all about using the potty!
Rewards chart and stickers included to celebrate using the potty!
Replaceable battery, CR2032.